BYMF Ambassadors are dedicated individuals who support the growth and development of youth in partnership with local organizations. They provide personalize attention, facilitate group activities, and offer empathy ad support to young individuals as they navigate their personal journeys. Ambassadors implement the foundation's curriculum and provide opportunities for growth and success, helping youth thrive. Through building meaningful relationships and creating a supportive environment, ambassadors play a crucial role in empowering youth to reach their full potential. It's a win-win-win scenario for our partner, youth and BYMF.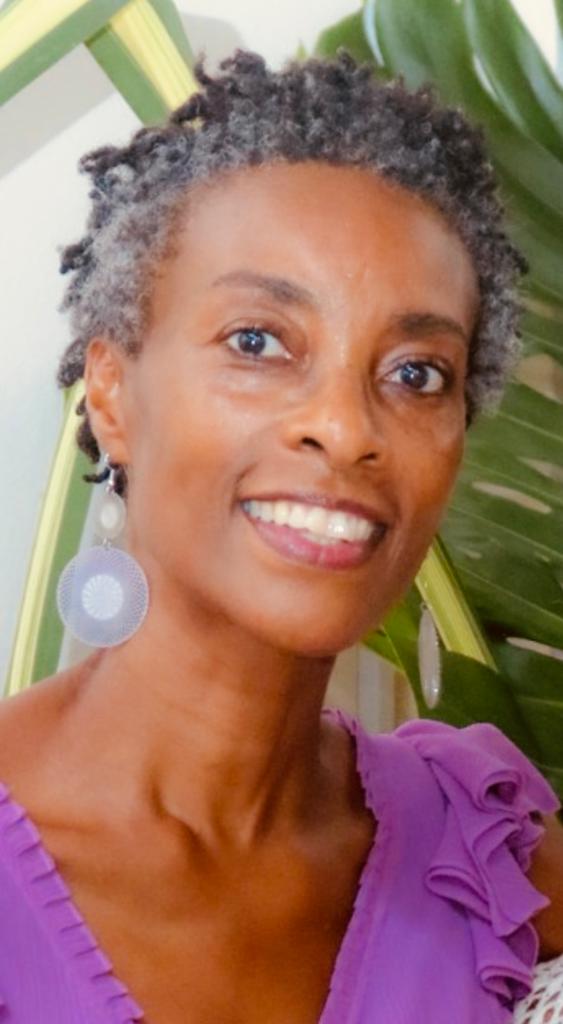 Ingrid Stewart Boivin - Portland, Jamaica
Originally hailing from Drapers Heights in Portland, Jamaica, I have spent over three decades residing in the US. As I traveled back and forth to Jamaica, I couldn't help but notice that the close-knit "village" environment I cherished during my upbringing had faded away. Disturbingly, our young ones lacked essential external support, and pressing issues like child abuse and incest remained taboo topics in our culture.
Feeling a strong sense of responsibility to give back to my community, I nurtured a dream of creating a safe and nurturing haven for adolescent girls. In December 2020, this dream materialized into the Girls Becoming mentoring program.
Currently catering to 22 girls aged 11 to 15 years old, the Girls Becoming program centers on fostering confidence and self-esteem through transformative experiences. Our interactive sessions encompass various activities, including public speaking, swimming and skateboarding lessons, joint cooking sessions, and etiquette classes.
To further our mission and expand our impact, we have forged valuable partnerships with local organizations such as the D&G Foundation, Recycling Partners Of Jamaica, Sagility, and Lifespan Water. These alliances have facilitated growth and empowered us to continue supporting our mentees.
Our ultimate aim is to empower these girls to find their unique voices and tap into their individual talents. We envision engaging them in every aspect of preparing, launching, and managing the Girls Becoming Vintage Boutique—a project we anticipate opening to the public in the fall of 2023.
Moreover, we aspire to launch a sustainable recycling awareness initiative in collaboration with six Primary Schools, promoting environmental consciousness among the younger generation.
At Girls Becoming, we are committed to fostering a community where girls can thrive, learn, and inspire each other. By offering a space of support and empowerment, we are determined to create positive, lasting change in the lives of these young girls and, in turn, in our beloved community.
Together, we are dedicated to shaping a brighter future for the next generation of young women.
Sylvia Brown - Portland, Jamaica
Meet Sylvia (Michelle) Brown, a devoted mother to two wonderful adult children and a loving Mimi to two adorable grandchildren. Originally from South Carolina, Michelle now enjoys the sunny embrace of Jamaica. With a remarkable background in customer service spanning over three decades and an extensive educational journey, Michelle brings a wealth of knowledge and experience to her cause.
Michelle's passion for teaching English online and mentoring 22 young women is undeniable. Growing up in humble beginnings as the first-born child of educators and entrepreneurs, she learned the true essence of giving at an early age. This guiding principle has remained a constant thread throughout her life.
Being a digital nomad, Michelle thrives wherever she finds reliable WIFI and her trusty laptop. Her diverse work experiences have enriched her with customer-oriented training, ultimately leading her to connect with Ingrid and the Girls Becoming initiative.
Since 2021, Michelle has been wholeheartedly supporting her friend, Ingrid, and she has finally found her true calling. Witnessing the profound impact on each young woman involved in the program, Michelle and Ingrid share a vision of empowering the Girls Becoming Queens to lead healthy, educated lives, while broadening their horizons beyond Jamaica's borders. Providing these young women with the tools to make positive life decisions, both at home and abroad, is at the core of their mission.
Michelle feels incredibly honored to be an Ambassador and part of Beloved Youth Moving Forward, recognizing the organization as a valuable asset to Girls Becoming's transformative efforts.
Apart from her dedication to mentoring and teaching, Michelle's heart lies in exploring different countries and immersing herself in diverse cultures. Her desire to share knowledge and serve others has inspired her motto: "Serve All, Love All." Additionally, Michelle has a captivating book on the horizon, a testament to her life's journey and experiences.
In Sylvia (Michelle) Brown, we find a true advocate for change, a compassionate mentor, and a lifelong learner with a heart set on making a positive impact in the lives of others.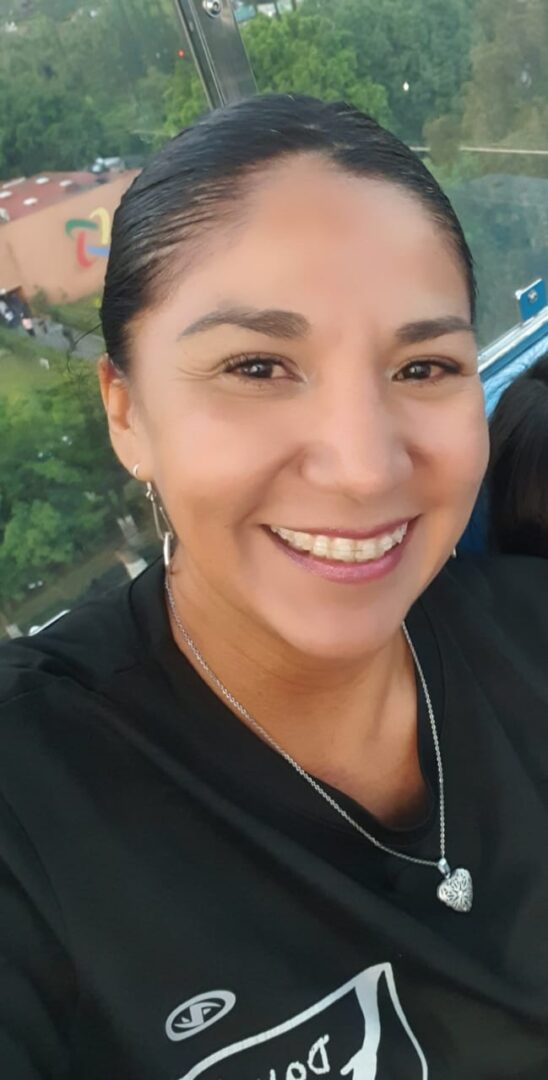 Marlene Maya - Morelia, Mexico
As the youngest of three siblings, I have been fortunate to witness the unwavering determination and resilience of my parents, who serve as exemplary role models of hard work and perseverance. However, their experiences during childhood and adolescence have also shown me the importance of emotional support during formative years. I can vividly recall my father sharing heart-wrenching stories from his own past, pledging to do everything in his power to provide a better life for his children. True to their word, my parents dedicated their lives to ensuring we had access to education, a loving home, and nourishment.
Driven by my love for helping children and youth, I pursued an education that my parents believed would unlock opportunities for me to thrive, serve, and chase my dreams. Guided by their wisdom, I earned a PhD in Education from the University, and my journey led me to work within the Morelia School System, where I actively contributed to curriculum development and education for many students.
Now, as an ambassador at BYMF, I see an incredible opportunity to empower young people and help them thrive on their unique journeys. My goal is to provide them with the support and guidance they need to embrace life wholeheartedly. I envision witnessing their transformation into self-sufficient individuals, enriched with strong values, who actively contribute to a better society and country. Just as I have been fortunate to pursue my dreams in life, I am passionate about offering these young minds the same opportunities.
Currently, I proudly serve as an ambassador in Mexico for BYMF, working closely with foster homes and orphanages like 'Hogar Lazos de Amor' and 'Hogar Irekani'. Additionally, I act as the Liaison for Grant Writing and Language support, bridging the gap between local organizations and fellow ambassadors.
Being part of BYMF allows me to fulfill my purpose of making a positive impact on the lives of children and youth. My dedication to their well-being knows no bounds, and I am committed to shaping a brighter and more hopeful future for them.
Together, we can ignite the flame of hope and possibility in these young hearts, empowering them to reach for the stars and create a world they can proudly call their own.
JENNY LILIANA PINZÓN MORALES - Bogota, Columbia
I am a joyful, loving, and spiritually driven individual with a deep sense of empathy and a passion for leadership and learning. My roots lie in a humble family background, which instilled in me the firm belief that discipline and hard work can pave the way to success.
With a diverse professional background, I hold expertise as an accountant, auditor, and a specialization in university teaching. Over the course of 29 years, I have gained invaluable work experience in various administrative and accounting domains, currently serving as an auditor for small companies.
Throughout the years, I have been acutely aware of the needs in my country. Alongside like-minded individuals from a Catholic Foundation, I have actively engaged in multiple social service initiatives. Our efforts have included visiting children in La Guajira, Colombia, providing them with essential medicines and water tanks for potable water. In Bogotá, I have conducted Values workshops for children, recognizing that they form the bedrock of our society and hold the key to our future. Additionally, we have extended our care and support to the homeless and teenagers facing minor offenses, offering them the assistance they require.
Since the end of 2022, I have had the immense privilege of joining the extraordinary team of people at BYMF. As part of this team, we are currently providing vital support to the PONES Foundation, which aids young people with hearing and cognitive disabilities. We aim to empower them with education, job skills, and financial assistance, fostering self-sufficiency and expertise in their respective crafts. The challenges these individuals face on a daily basis drive our mission to create a brighter future for them. PONES, with BYMF's generous support, has initiated a remarkable venture crafting handcrafted jewelry and clothing for retail and online sales, and we continue to work towards their ultimate goal of self-reliance.
Another foundation I am proud to support through BYMF is the Ecosueños orphanage. Following a similar goal to our work with PONES, we support their social enterprise, which has shown great success in selling plants to empower young people with self-sufficiency and an income to meet their needs. My role involves strengthening and monitoring financial matters, from sales and inventories to expenses and income control, using various formats. Leveraging my background and expertise, I also teach the youth about the significance of Accounting, Budgeting, and Finance as their business flourishes. The ultimate aim is to provide them with an education and skill set that will accompany them into a promising future.
Being part of BYMF has been a profound and rewarding experience, and I am deeply committed to making a positive impact on the lives of these remarkable young individuals. Together, with unwavering dedication, we strive to create lasting change and uplift our community, one step at a time.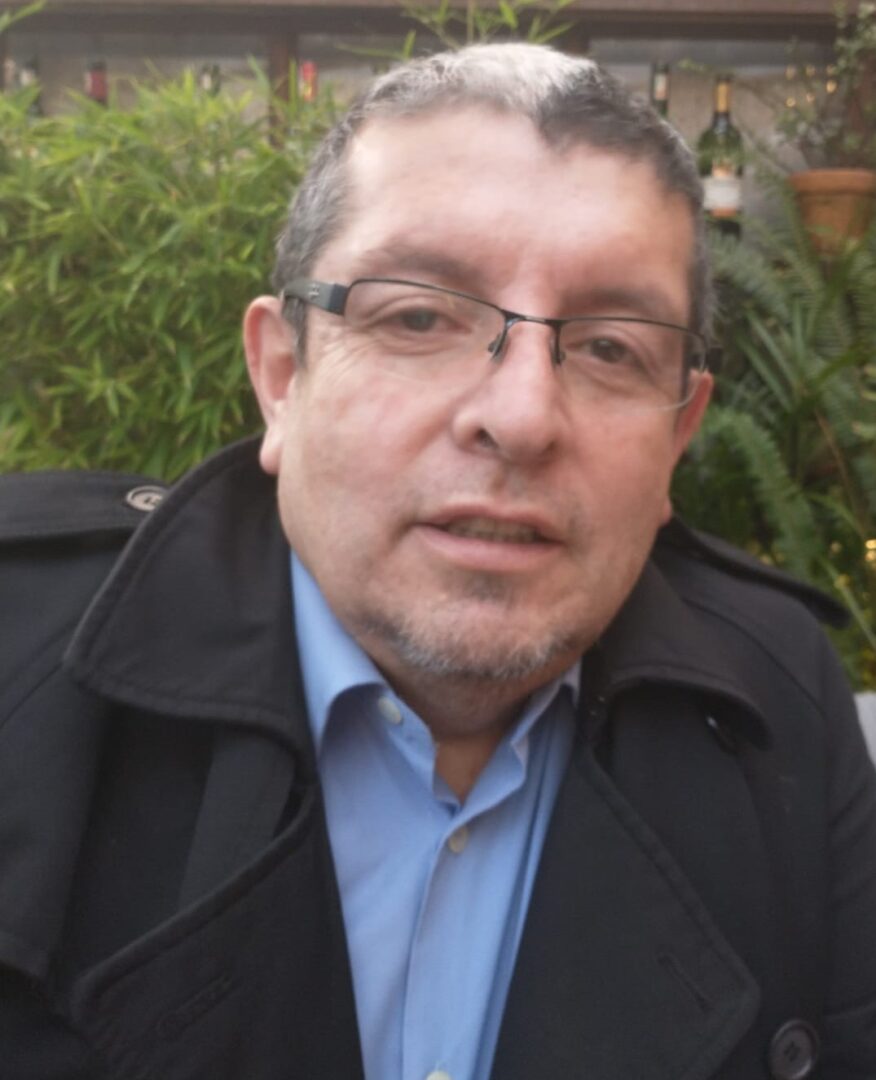 Jhon Alvarez - Bogota, Columbia
John, born in Bogotá, is an exemplary family man, dedicated to his partner Alexandra and their two children. Together, they cherish traveling as a family and engaging in various enriching activities at home. Family is at the core of John's life, fueling his passion for supporting others and giving back to his country.
With a background in Cadastral Engineering, Auditing, and Costs, John has utilized his education to serve as the Property Administrator of the RTVC public radio and television network. He fully managed all operations and maintenance for Iradio radio and television, overseeing 320 stations across Colombia. His expertise also extends to the realm of cell and mobile phone communications.
In his ongoing commitment to personal growth and leadership development, John actively participates in various courses to enhance his skills in leading Beloved Youth Moving Forward's local projects. Currently, he is fully immersed in the advancement of BYMF projects in Bogotá, particularly with the Pones and Ecosuenos Foundations. His invaluable input as a social leader has contributed to the development of their social enterprise opportunities, enabling them to attain financial independence and skills for sustainable growth. Thanks to his visionary approach, these foundations have seen significant financial profitability and expansion.
John is an active member of a dynamic team of leaders, Yashira, all bound by the shared mission of contributing to a better society, nurturing leadership, and driving positive change in the world, benefiting as many people as possible in Colombia. Their unwavering dedication is focused on creating a socially just and environmentally protected country, while empowering the youngest generation to be spiritually fulfilled and self-sufficient.
Furthermore, John's immense love for Colombia and his recognized leadership capabilities have enabled him to undertake and manage diverse environmental projects. Notably, he has been instrumental in working with indigenous communities in Alta Guajira, further solidifying his commitment to making a positive impact on the lives of others.
John's remarkable sense of integrity and reliability shines through in his dedication to "being his word." A tireless worker, he tirelessly puts forth his efforts to uplift his community and the world around him.
In summary, John's love for his family and country, coupled with his visionary leadership and unwavering dedication, make him a driving force in creating positive change and enriching the lives of countless individuals.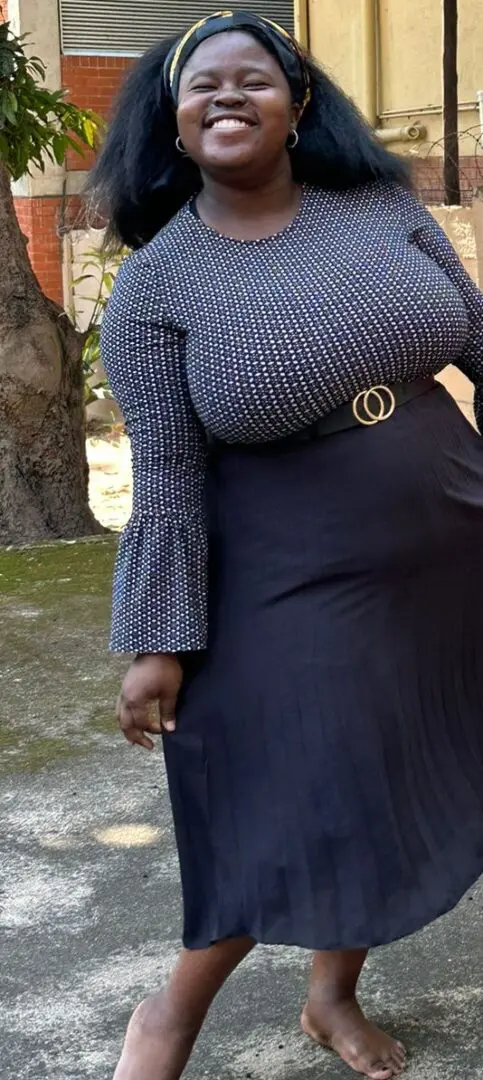 Thandiwe Mathebula-Shiba - Mbombela, South Africa
Thandiwe shares an unyielding passion for assisting neglected and abused youth and is deeply committed to making a positive impact in their lives.
In her early years, Thandiwe, just like many young individuals, often felt like a misfit, yearning
for a sense of belonging and purpose. This feeling fueled her determination to create a brighter
future not only for herself but also for others. Pursuing her studies in Development Studies at
the University of Mpumalanga, with a focus on sustainable development, equipped her with the
knowledge and skills needed to effect real change.
Thandiwe's dedication to empowering neglected youth became evident as she immersed herself
in their experiences as it translated directly to hers. Witnessing their struggles inspired her to
create safe and supportive environments where young individuals, like her, could find healing
and hope. Through workshops, mentorship programs, and advocacy efforts, she aims to provide
them with the tools they need to overcome adversity and move forward with confidence.
The favorite song, "I Was Here" by Beyoncé, holds a special place in Thandiwe's heart,
reminding her of the impact she strives to leave on the world. As the Beloved Youth Moving
Forward Ambassador, she embodies the spirit of hope and change, inspiring others to join the
cause of creating a more just and nurturing environment for all young individuals in South Africa.
Thandiwe's journey is not just her own; it is a collective effort. Each step she takes, together
with BYMF contributes to a world where every young person can flourish and thrive. Embarking
on this remarkable journey, they all share the belief that the power to shape a better future lies
in their hands. As a unified force, they uplift neglected youth and empower them to reach their
full potential, just as they have done for themselves.