About Us
BYMF's inspiring journey began in 2021 when the Founders visited Morelia, Mexico. During their exploration of the city, they engaged in conversations with a tour guide, shedding light on the pressing needs of the local youth. These heartfelt discussions deeply moved Victoria Hunter, who recognized the potential for BYMF to make a meaningful impact not only in Morelia but also beyond Mexico's borders. Motivated by a strong desire to give back, the Founders established Beloved Youth Moving Forward as a registered 501(c)(3) organization.

Drawing upon their personal connections, Phil, having known Mitch Vander Vegt since middle school, initiated a five-minute conversation that resulted in Mitch wholeheartedly embracing the mission. Mitch swiftly took charge, launching fundraising efforts and leveraging his extensive network of contacts from his travels abroad to contribute to the cause.

After eight months of unwavering dedication, BYMF achieved a significant milestone by organizing its Inaugural Summit in Morelia. This transformative event, raising over $200,000, attracted compassionate and generous donors who wholeheartedly aligned themselves with BYMF's mission. Through their financial contributions, in-kind donations, and advisory assistance, these supporters provided invaluable support.

The impact of the Summit reverberated, spreading awareness of BYMF's mission. Through heartfelt conversations with dear friends, BYMF expanded its reach to extend support to youth in four different countries within just 18 months. As a result, the organization has already positively impacted the lives of over 100 young individuals, empowering them to move forward with hope and opportunity.
Board Members
The primary mission of the Board is straightforward: to always keep the end goal in mind. This goal is to empower youth by equipping them with knowledge, tools, education, and support to overcome their current circumstances and gain the confidence to forge ahead, regardless of their past.
In pursuit of this mission, the Board remains committed to setting aside personal egos and any political considerations, ensuring that their efforts are maximized in providing support to the youth. The Board's unwavering focus lies in fundraising and seeking impactful ways to make a difference in the lives of every individual we reach through our local organizations.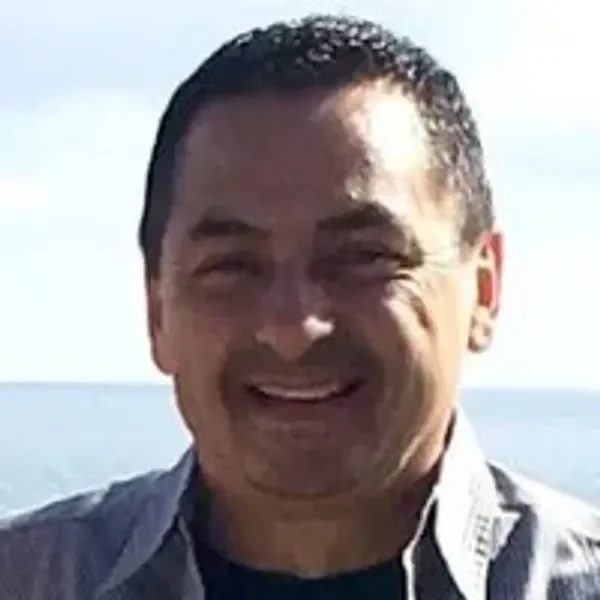 PHIL CHAVEZ
Mr. Chavez is a highly accomplished business and technology executive, known for his entrepreneurial spirit and successful track record. Originally from Denver, Colorado, he currently resides in Carlsbad, California, with his wife Victoria and their four children. Growing up as a second-generation Colorado native, Phil gained early exposure to business by working alongside his father in various ventures. His entrepreneurial drive was evident from a young age when he started his first landscaping business at the age of 12, which later expanded into a moving business employing six workers by the time he turned 16. Throughout his life, he has maintained multiple business efforts, showcasing his passion for entrepreneurship.

While attending college, Phil ventured into the field of telecommunications, where he excelled as a Director of Finance and participated in a prestigious "fast track executive program." He further expanded his career by engaging with startups and playing key executive roles in numerous mergers and acquisitions within the telecom and technology industries. His extensive experience with both startups and established enterprises in the U.S., Europe and South America has contributed to his remarkable professional journey and enables him to provide valuable guidance to BYMF partners as they strive to empower and support young individuals who have faced challenges in their lives.

While Phil's professional achievements are impressive, his desire for community involvement and helping the less fortunate has been a driving force in his life. Alongside his family, he has made significant contributions to various organizations, including the National Council of La Raza and the Greater San Diego Minority Business and Purchasing Council. On a personal level, Phil has always been deeply engaged in his children's lives and actively involved in their sports activities. This commitment led him to serve as Chairman and President of the Carlsbad Defenders Baseball Club, where he coached for over 10 years across multiple baseball clubs in Southern California. Phil's dedication and passion revolve around his family, and he considers it a true blessing that BYMF will have a profound impact on the lives of youth, empowering them to make a positive difference as they navigate through life's journey.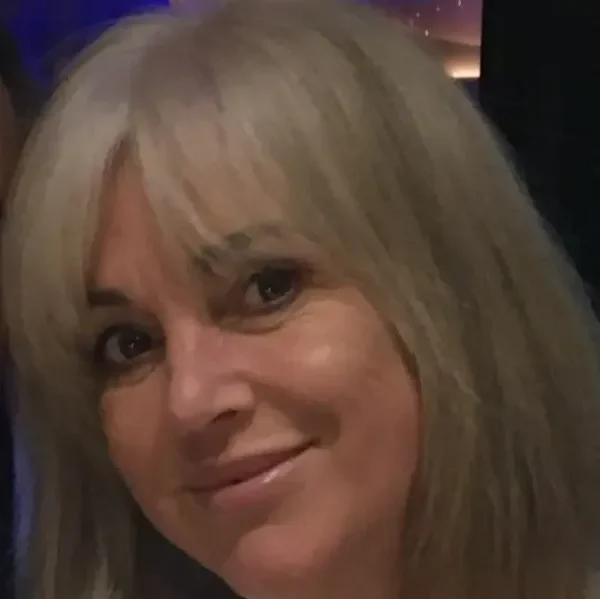 VICTORIA HUNTER
Victoria spent her formative years in Hawaii, embracing the rich cultural diversity and strong values that the island offered. At the age of 22, she made a move to San Diego, California, where she continued to nurture her love for sports and an active lifestyle, particularly enjoying watersports and horseback riding.

Over the course of her 40-year career in the interior design and home building industry, Victoria has found great fulfillment in serving clients and thriving in her profession. She shares a blissful marriage with her husband, Phil, and together they form a blended family of four children, bringing them immeasurable joy.

During a trip to Morelia with her husband, Victoria's passion and desire to make a positive impact became apparent, leading to the formation of BYMF. Giving back and assisting those in need have always been guiding principles in her life, with the belief that leaving the world in a better place is essential. BYMF represents the journey towards that goal, one step, one day, and one person at a time.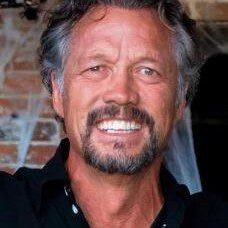 MITCH VANDER VEGT
Mitch's life journey is deeply rooted in his family's experiences as Indonesian immigrants in America. His parents faced war, incarceration, poverty, and discrimination but managed to create the American dream for their family. They actively served their church and community, volunteering and establishing four food banks in northern Denver, Colorado. This upbringing instilled in Mitch the value of helping those in need without hesitation or judgment.

Mitch started his career in the telecommunication industry which evolved into the acquisition by private equity (PE) firms investing in local search media. PE investors entrusted his leadership of of hundreds of people with an international footprint to create EBITA growth. He was accountable for sales, operations and system integrations. His P&L accountability was in the $100M's. He attributes his success to his mentors who extended opportunities and held him accountable to perform. His experience led him to consult in the Service and Medical device industry for a few years sharing his knowledge navigating change.

Compelled by his entrepreneurial spirit he formed Vander Vegt and Associates Inc. with the mission of investing in emerging markets. This lead him to acquired properties and businesses. Of resent years, he and his family found great success as a contractor. As he focused on his business endeavors, Mitch also made time for his family, taking joy in his children and ten grandchildren. He mentored his children in the industry, guiding them to pursue various degrees and enabling them to now manage the day-to-day operations of the business. Driven by an emerging market, his team formed partnerships with major contractors in Colorado, positioning the company at the forefront of the masonry industry. His team plays a key role in constructing complex architectural structures in Denver, pushing the boundaries of innovation and design. The company is run by an incredible team of which his elders son is the President, eldest daughter is Vice President of Finance and HR and his middle son is a Project Manager. His other two children are entrepreneur business owners in the Neuroscience industry focused on traumatic brain injury technology solutions.

Mitch's passion for making a difference extended beyond his immediate surroundings and not surprisingly he is following in the footsteps of his parents. He continues to travel the world, seeking organizations and partners that share his mission. By collaborating with them, Mitch seeks to outline a plan for youth success. He personally visits these organizations, connecting with them on a deeper level. This commitment is why he determined to join the Board of Directors for Beloved Youth Moving Forward (BYMF), an organization dedicated to empowering and mentoring youth. Mitch's vast network and dedication truly allows BYMF to be a stronger foundation. His personal mantra reflects his unwavering belief in the potential of young individuals who lack a support system and may feel neglected or marginalized. Mitch aims to be that supportive figure, instilling hope and confidence in the youth supported by BYMF.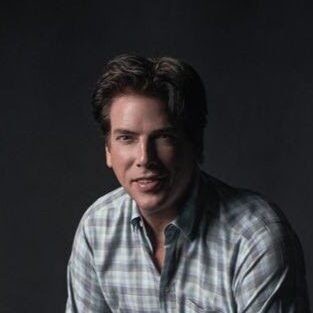 DEAN BURKETT, Phd
Doug Dean Burkett, PhD (Dean) is a highly accomplished professional with a strong background in the pharmaceutical and biotech industries. He has a proven track record of launching, leading, and growing publicly traded companies in these sectors.

His career began with his pursuit of a Ph.D. in Chemistry from the Cancer Research Institute at Arizona State University. During this time, he collaborated with the National Cancer Institute in developing and testing anticancer drugs. This foundational experience in cancer research shaped his expertise and laid the groundwork for his subsequent achievements in the pharmaceutical and biotech industries.

Dean brought revolutionary new technologies to market while leading NASDAQ companies Zila, Inc. and Champions Oncology Inc., and currently serves as the President and CEO of Imaging Endpoints, an imaging research company that specializes in providing comprehensive imaging CRO (iCRO) technology solutions and services for clinical trials. Imaging Endpoints has eight offices in six countries across the Americas, Europe, and Asia, and is known for being the largest oncology-focused iCRO worldwide with a remarkable record of success in helping to bring new cancer treatments to humanity.

He possesses a strong passion for giving back to the community by utilizing his experience and expertise to make a difference. He actively sought to join BYMF (Beloved Youth Moving Forward) because of the shared mission and vision that the organization upholds. His leadership and expertise hold immense value for the foundation, contributing significantly to its overall impact. With Doug's extensive network of leaders across various fields, BYMF can extend support to youth in diverse medical domains, encompassing areas such as health and emotional well-being.

Furthermore, Dean has assumed a pivotal role in driving fundraising efforts and garnering donor support for BYMF. His commitment to this aspect of the foundation's operations is deeply appreciated and has resulted in notable success. Through his efforts, the foundation can secure the necessary resources to continue its impactful initiatives and create positive change for youth. Dean's tremendous desire to give back, coupled with his leadership, expertise, and extensive network, make him an indispensable asset to BYMF.
The BYMF Advisory Board consists of individuals from diverse backgrounds and education, with varying knowledge, geographic locations, and experiences across a wide range of industries. These members play a crucial role in offering a unique perspective, providing guidance, advice, and support to the organization. Their collective experience and insight greatly contribute to the informed decision-making process of the Board of Directors.

BYMF recognizes the importance of incorporating input from a diverse range of individuals beyond the Board of Directors. Given the mission of BYMF to support youth in various situations and geographic locations, the insights and perspectives provided by the Advisory Board members are highly valued. Their input serves as a significant factor in determining the current and future success of BYMF.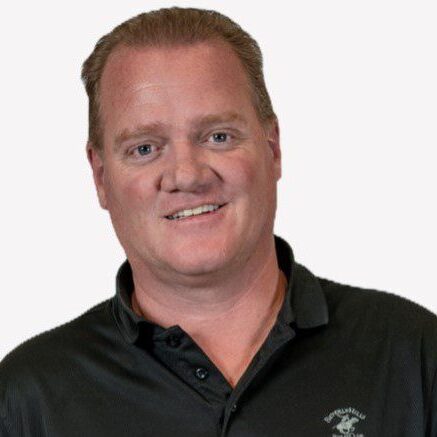 EDDY RIVAS
Eduardo hails from Mexico City and maintains strong connections to both Mexico and the United States. Previously, he served as the General Manager at CELCE in Mexico City and currently holds the position of Director of Safety for Dutch in Denver, Colorado. With extensive experience in construction, Eduardo possesses in-depth knowledge of International Health and Safety Standards, as well as best practices specific to the construction and oil industries in Mexico and the US.

What sets Eduardo apart is his intense passion for Mexico, particularly the youth. Having grown up with modest means, he understands the challenges faced by young individuals striving to achieve their full potential amidst economic and governmental conditions. Eduardo has broken free from those constraints and is now dedicated to mentoring, supporting, and sharing his experiences to help others realize their dreams. His passion serves as a guiding light, inspiring others to gravitate towards him and follow his example.

Outside of his professional endeavors, Eduardo is a devoted family man who deeply values and embraces his culture. Alongside his responsibilities, he finds solace and fulfillment in traveling and spending quality time with his loved ones. His unwavering motto, "Family First," signifies his steadfast commitment to prioritizing his family above all else in life.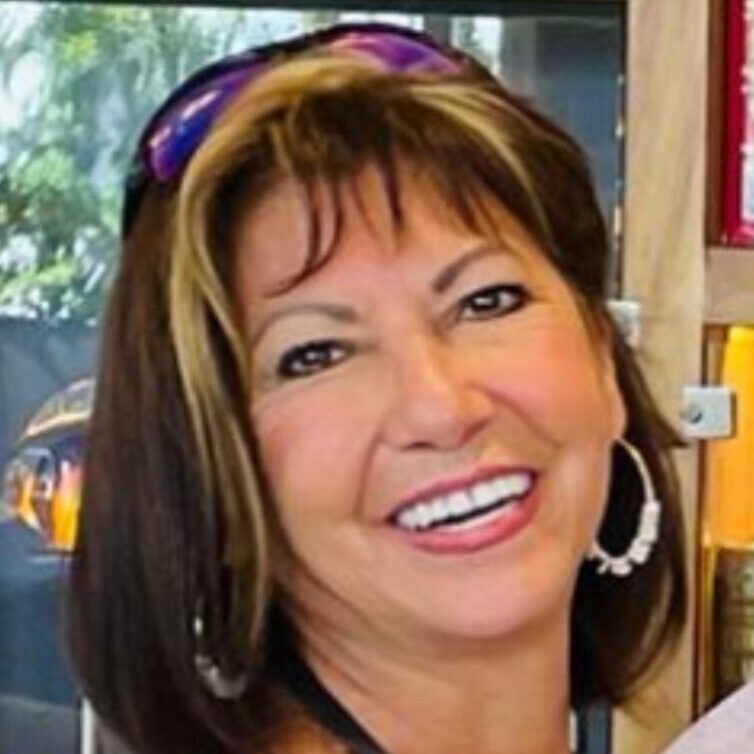 LINDA EKBLAD
When I was a child, I witnessed a bus accident and found myself running toward it. My first reaction – "DO SOMETHING!" I was five.

Linda Ekblad lives in Westminster, Colorado with her incredible partner Roy. She enjoys her extended family, friends, salsa dancing, books, the outdoors, and travel… exactly in that order.

Her Life Experience Her Way!

Linda attended Colorado State University for 3 years while working and volunteering as a Sexual Assault Victims Advocate, she also developed and managed an in-school Hispanic Youth on Youth Mentoring Program. She held positions as Program Manager of First Call Information and Referral Line and Volunteer Director of Larimer County which eventually led to her ideal position as United Way of Larimer County's Northwestern Colorado 211 Program Director. She enthusiastically jumped out of bed in the morning ready to be effective! Her 18 years of experience in social services has taught her that homeless, neglected teenagers often don't receive the attention or the funding needed to achieve their full potential.

She is now retired volunteering in South Africa. BYMF's logical, heartfelt, and laser-focused efforts has her attention to run towards it and DO SOMETHING!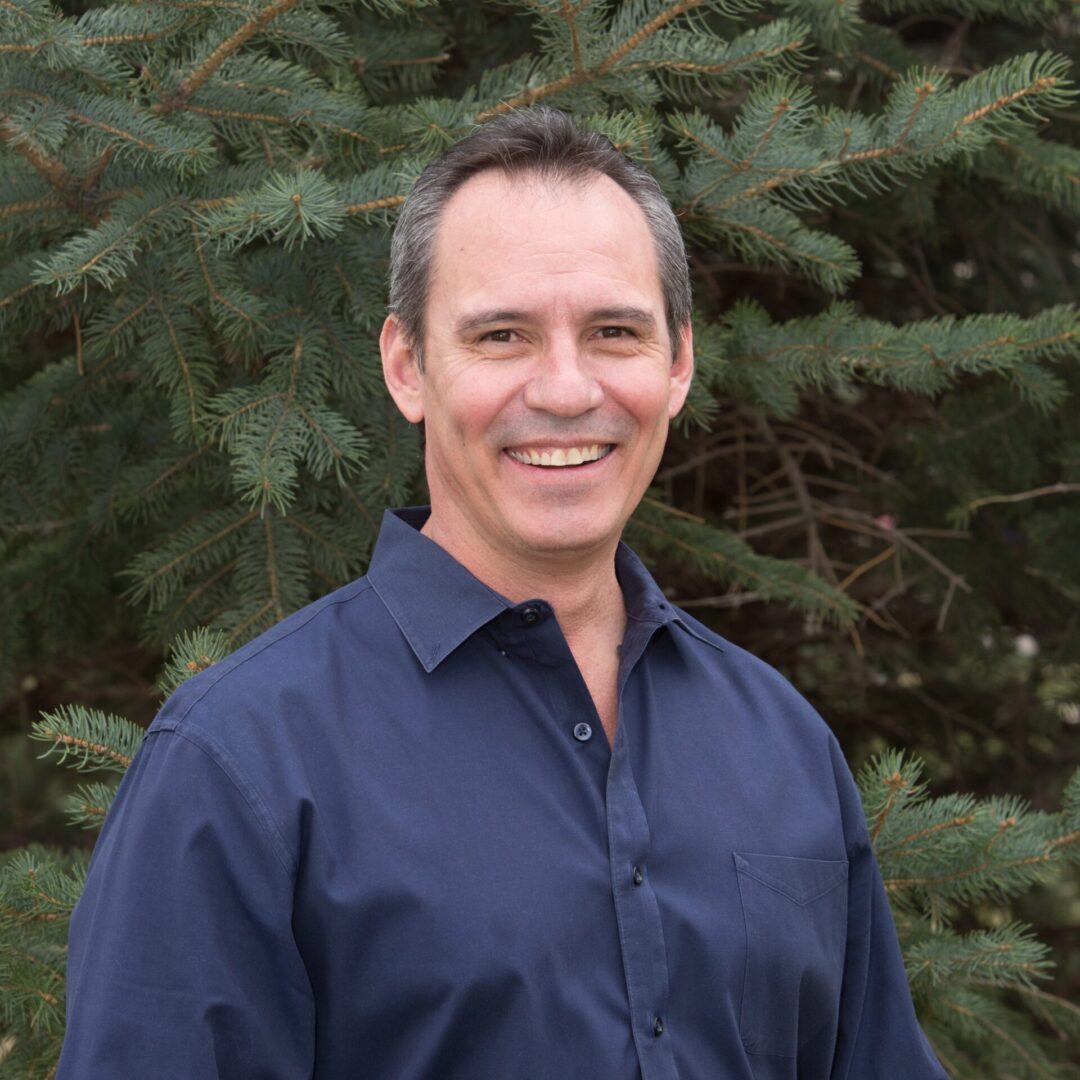 ROY MAYNES
Mr. Maynes holds the position of President and Partner at Malm Electric, leveraging his extensive expertise in the commercial and residential electrical construction and service industry spanning over 40 years. Under his leadership, Malm Electric has flourished to become one of the largest electrical contractors in Northern Colorado, largely due to his unwavering focus on customer service and contractor satisfaction. Mr. Maynes' exceptional leadership has remained intact for over two decades, a testament to his dedication and skills.

Throughout his career, Mr. Maynes has nurtured strong professional relationships in the Front Range and surrounding markets. His commitment to quality work, dedication to the communities he serves, and active participation in community and charitable events have earned him recognition from numerous organizations.

Despite his professional commitments, Mr. Maynes remains actively engaged in the community where he has lived his entire life. As a native of Westminster, Colorado, he maintains enduring relationships established since his childhood. During his leisure time, he cherishes moments spent with his family and indulges in his passion for the outdoors. You can often find him in the Rocky Mountains, enjoying activities such as fishing, golfing, skiing, and creating cherished memories with his loved ones.

Additionally, Mr. Maynes holds a deep commitment to South Africa, where he has spent time with his family to understand the culture and address the pressing challenges and opportunities faced by youth grappling with economic and cultural issues. Mr. Maynes has not only been actively involved in the community but also served as the initial donor of BYMF, championing their efforts from an advisory position. His exceptional leadership, wise counsel, and invaluable guidance have played an instrumental role in supporting the youth associated with BYMF partners.