Casa Hogar - Morelia, Michoacan Mexico

Beloved Youth Moving Forward (BYMF) was founded to fulfill Maestra Sandra Martinez's vision of supporting youth aged 15-23. Our partnership was born from a strong alignment and conversation between Maestra Sandra and our Founder, Victoria Hunter.
Maestra Sandra, the esteemed founder of Casa Hogar Irekani, has dedicated 25 years to nurturing children with love and a sense of family. Recognizing the youth's need for internet access and computers, BYMF secured laptops and internet service through a generous donation from Golden Key Group. We collaborate with certified teachers to align their school curriculum with public schools and offer additional courses in life skills, financial literacy, and career-building.
In collaboration with Maestra Sandra, BYMF revitalized and sustained Casa Hogar's venture into Taco Verde, a vegan taco business supporting the Casa. We upgraded facilities, provided mentorship, and empowered the youth to participate in the business, fostering financial independence and budgeting skills. Together, we embrace the true essence of "Familia."
GIRLS BECOMING - PORTLAND, JAMAICA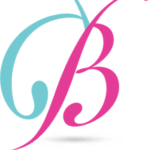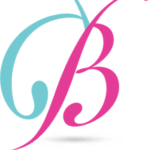 Beloved Youth Moving Forward (BYMF) is dedicated to pursuing sponsorships with foundations that share our vision, such as Girls Becoming in Jamaica. We were delighted to find a perfect alignment with the founder, Ingrid Stewart Boivin, who has developed an exceptional two-year graduate program for a group of 12 girls. In our partnership, we recognized the synergy between our organizations, as Ingrid had already implemented several successful programs. Our collaboration focused on optimizing resources to elevate her organization to new heights. 
Ingrid's approach revolves around mentorship, providing invaluable support to her girls in navigating their current life situations. She imparts essential core values to empower them to reach their fullest potential. Through monthly sessions, Ingrid equips her students with practical life skills and real-world knowledge, while also enlisting professionals and educational experts to teach courses that facilitate their transition into adulthood. 
Together with Girls Becoming, BYMF aims to create a nurturing environment where these young girls can flourish and become the best versions of themselves. By combining our resources, expertise, and shared values, we strive to empower these girls to overcome obstacles, develop their talents, and pursue fulfilling lives.
FUNDACION PONES - BOGOTA, COLOMBIA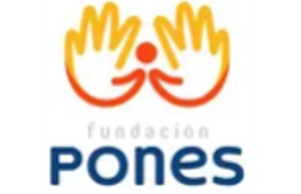 In our pursuit of global equity, there exists a population that often goes unseen: young individuals who are deaf or have cognitive disabilities. Yet, within them lie remarkable talents, such as creativity and a relentless determination to achieve independence, self-worth, and make meaningful contributions to their communities. During one of our Director's immersive research trips to Colombia, they uncovered a group of these young people who lacked adequate economic support.
Undeterred by their circumstances, these youth possess an entrepreneurial spirit that drives them to create handmade crafts using diverse materials like leather, crafting purses, bracelets, and other fashionable items. These products are then sold at various local and international markets, providing them with economic sustenance and fostering their independence.
Through our experiences supporting various foundations, we have encountered young individuals facing unique challenges due to their health conditions. However, what astounds us is their unwavering pursuit of their dreams, their ability to surmount limitations, and their remarkable achievements. We are privileged to be the guiding force beneath their wings, offering support and encouragement.
Embarking on this path of support has been an enlightening journey. It led us to discover a group of deaf young people in Colombia, among whom one individual shared a profound message: "Disability is our inability to see that we all have different abilities." This wisdom deeply moved us and further propelled us to expand our reach.
The experience of accompanying foundations that support young people has been truly rewarding. We have come to realize the vast array of worlds that exist, encountering inspiring, enterprising, and courageous young individuals with hearing disabilities. Their presence has made us more inclusive, encouraging us to recognize and address the diverse needs within our world. This realization has driven BYMF to lend our support to these young individuals, empowering them to pursue their dreams and ambitions.
Together, let us forge a path toward a more equitable future, where the talents and aspirations of all young people, regardless of their disabilities, are cherished and nurtured.
Fundacion EcoSuenos - BOGOTA, COLOMBIA
Fundación Ecosueños was founded by a group of 22 individuals who have dedicated themselves to supporting nonprofit organizations for the past nine years, with a particular focus on helping vulnerable children and promoting conservation efforts. The foundation's primary mission is to provide a nurturing and permanent home for high-risk children, ensuring their safety and well-being.
Operating in accordance with the guidelines set by the ICBF (Colombian Social Welfare Institute), Fundación Ecosueños relies on private donations from companies, families, and friends who share the organization's values to sustain its operations.
The leadership team at Fundación Ecosueños has implemented an Institutional Care Project (PAI) that aims to foster the holistic development of the children under their care. Through this project, they equip the children and adolescents with the necessary tools to become competitive individuals while prioritizing their happiness and well-being.
The organization's overarching goal is to provide these children with a high quality of life, access to love, the skills needed for future employment, education, and the opportunity for a brighter future. They are committed to fulfilling the dreams of each child and spreading their message of hope throughout society. With a strong belief in empowering individuals from a young age and focusing on their development, Fundación Ecosueños strives to break the cycles of poverty, exclusion, violence, abuse, crime, and substance addiction that affect their society
Child Welfare SA Nelspruit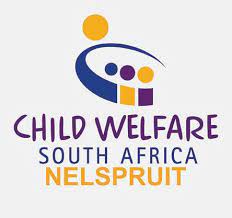 Child Welfare is a non-governmental, non-racial, and non-denominational organization dedicated to providing essential services to vulnerable families in Nelspruit and the surrounding areas. Their primary objective is to assist, protect, and advocate for the interests, safety, and overall well-being of local children under the age of 18, within the context of their family and community life.
The organization focuses on children who face various vulnerabilities and risks due to circumstances such as abuse, neglect, sexual exploitation, abandonment, orphanhood, domestic violence, divorce, crime, HIV/AIDS, poverty, alcohol and substance abuse, involvement in commercial sex work, child labor, child trafficking, and disabilities.
Child Welfare takes great pride in their deep commitment to the local community. Their mission is centered around empowering vulnerable children and youth with sustainable skills and resources. By addressing these needs, the organization aims to alleviate poverty and enable children to actively participate in shaping their own future.
Through their non-discriminatory approach and dedication to promoting the well-being of children, Child Welfare strives to create a safe and nurturing environment where all children have equal opportunities to thrive and grow.